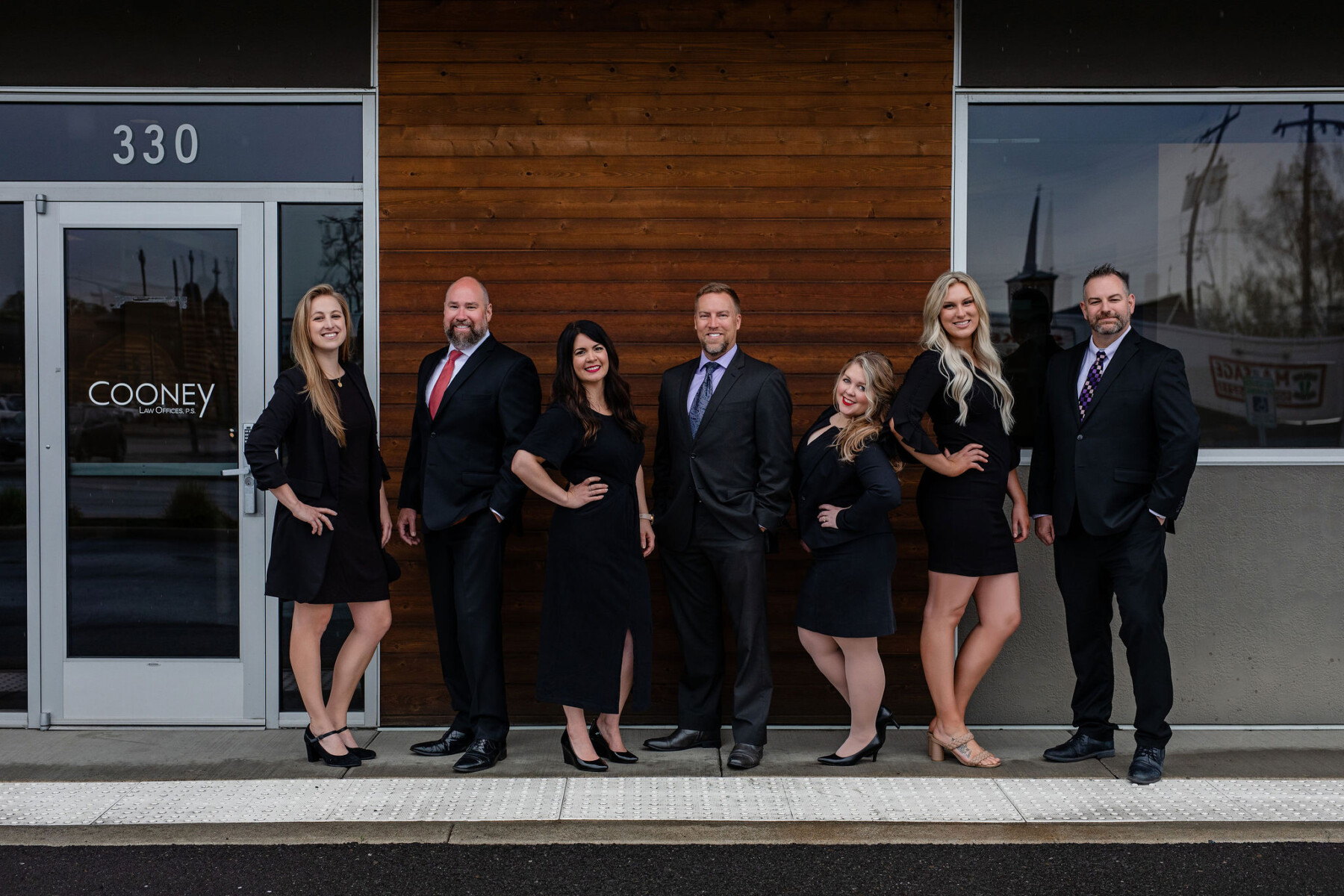 An Overview Of Our Practice Areas
At Cooney Law Offices, we are proud to serve clients in Spokane and Eastern Washington with a wide range of legal needs. Whether you are facing criminal charges or divorce, recovering from an injury or managing your estate, we can help.
The attorneys at Cooney Law Offices have worked hard to earn a successful record and a reputation as a firm that puts clients' needs first. We will analyze the details of your case and keep you informed at every step, from start to finish.
Legal Advice In The Areas You Need
Our lawyers have years of experience to assist you if your personal, professional or financial life is endangered by a legal issue. Our primary areas of focus include:
Criminal defense, including DUI, felony charges and misdemeanor defense
Personal injury cases, including car accidents
Wills and estate planning
Probate and estate administration
Family law services, including divorce
Employment law
Our mission is to provide legal advice and support to our clients in both good and bad times. Going through a divorce can be a painful time, and you'll want someone actively advocating for your rights. The same is true for those recovering from an unexpected injury or facing the life-altering implications of criminal charges. We can also help you thrive in happier times — let us help you plan for your family's future and ensure that you're prepared for whatever lies ahead. You work hard for your family and assets — let's make sure they're both protected.
A Legal Tradition We Are Proud To Carry On
When Jack Cooney founded our firm, he focused on providing high-quality legal services to Spokane and Eastern Washington families. We proudly continue this tradition. Let us help you with the legal issues you face. Call our office today at 509-326-2613 or complete our contact form online.

Office Location
330 W. Indiana Ave.
Spokane, WA 99205
Contact
Phone: 509-326-2613
Toll Free: 888-302-2613
Fax: 509-325-1859
For Emergencies Call: 509-327-6000